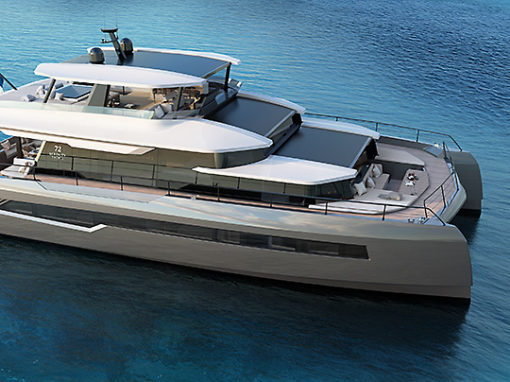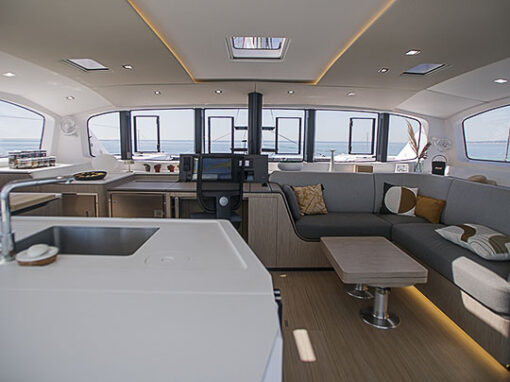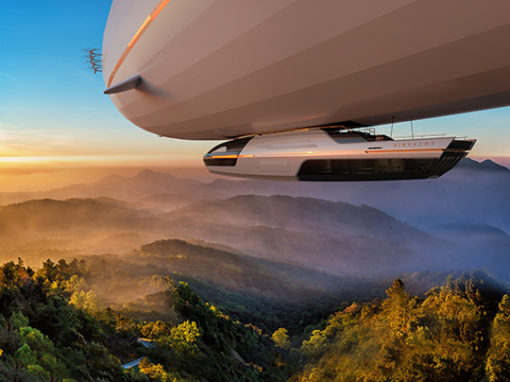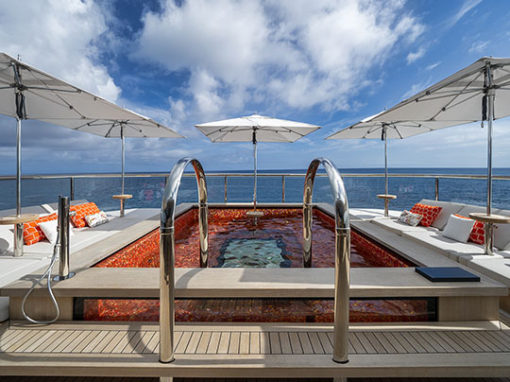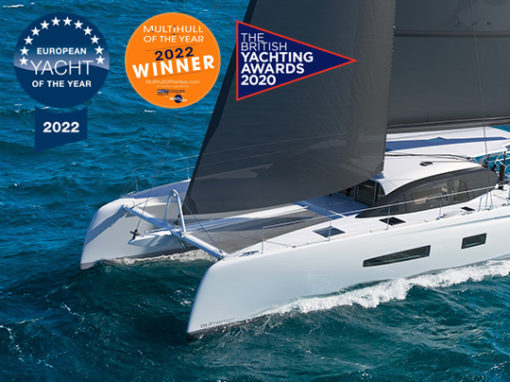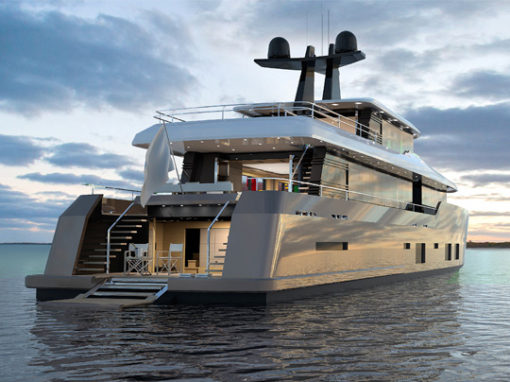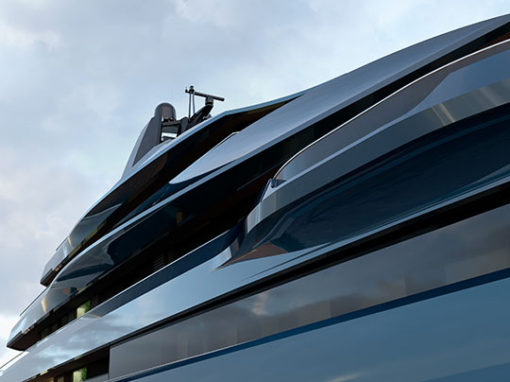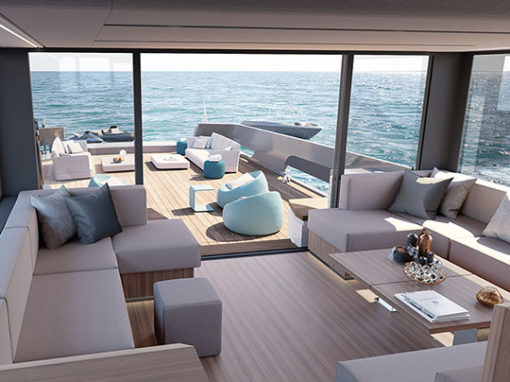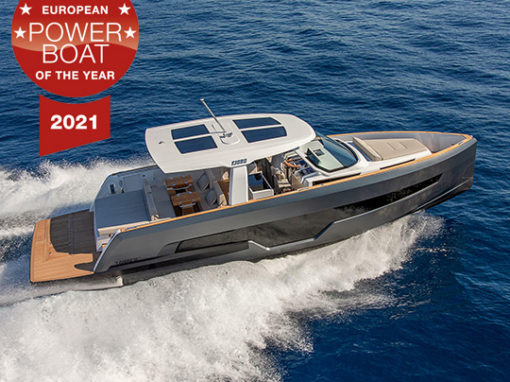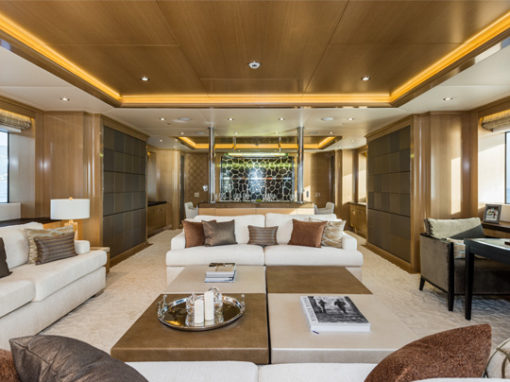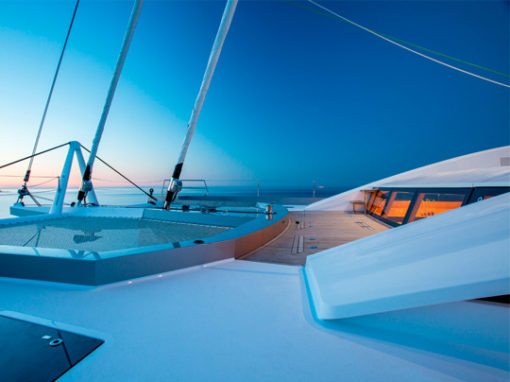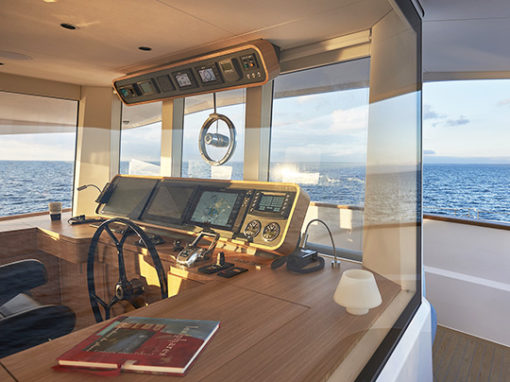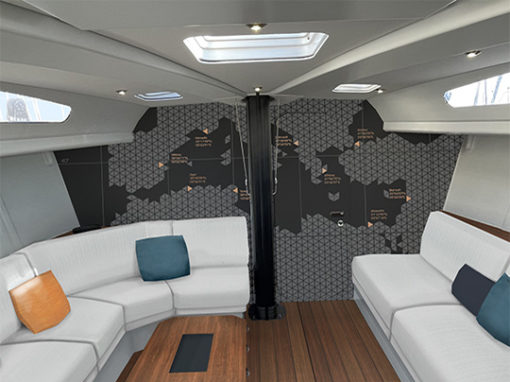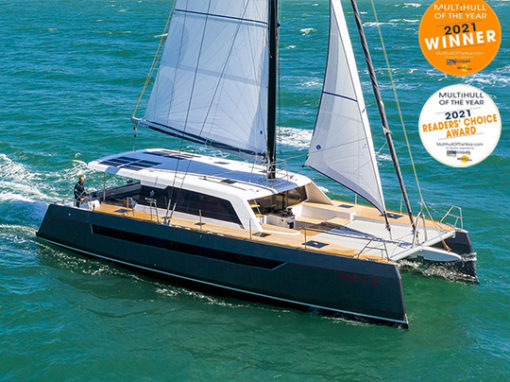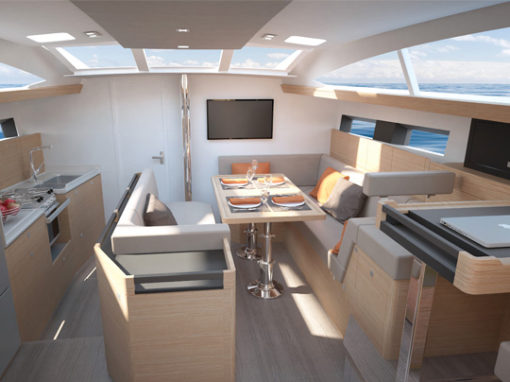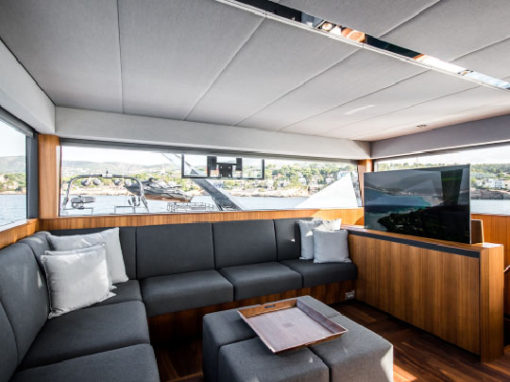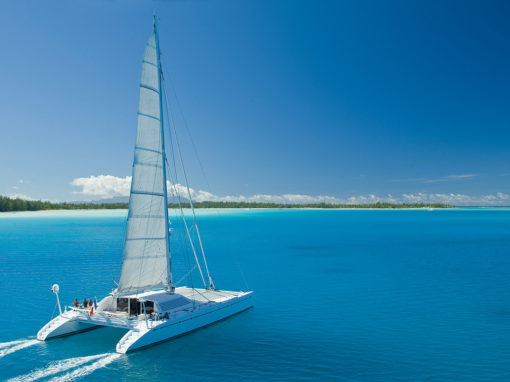 2023 International Multihull Boat Show ! (La Grande Motte – France)
Darnet Design will be present at the International Multihull Boat Show. Our agency is more than ever faithful to this unique boat show, which has quickly become the world reference for professionals and multihull enthusiasts. The diversity of the catamarans and trimarans exhibited, more than 50 yachts on display,  is in some way a reflection of our own creations.
We are delighted to collaborate for many years with some of the most prominent shipyards in the sector such as Privilège Marine, JFA Yachts, Garcia Yachts or Outremer Yachting. We are thrilled that you will be able to discover the world premiere of the brand new Outremer 52. This new opus celebrates twenty years of fruitful collaboration with the Grand Large Yachting group, and continues the line initiated by the Outremer 55, which was elected European Yacht of the Year upon its release. And we have succeeded in finding new ways to set even higher standards in terms of elegance, visibility, ergonomics, luminosity and comfort, without losing any of the brand's inseparable performance DNA.
See you April 12-16, 2023 at La Grande Motte, where we will be happy to discuss many other projects to come as well.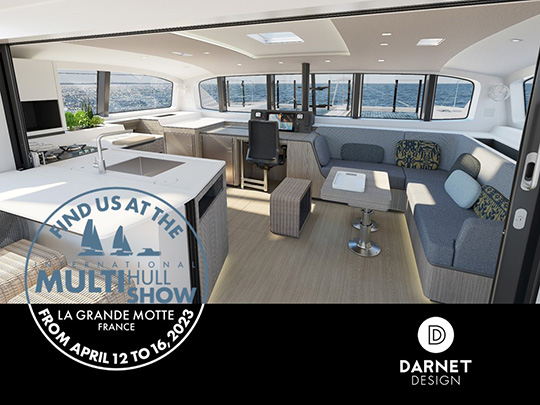 INTERIOR DESIGN & YACHT STYLING
Darnet Design creates the interior and exterior design for superyachts and production boats. From the preliminary concept to the final product, our professional team follows through the whole creative process and the construction of your yacht.
The agency, managed by Franck Darnet, is located in Nantes-France. We have a team of talented designers and interior architects who combine their technical  and artistic skills with their love of the sea.
We share the same philosophy and the same professionalism: "our job is not just about creating an artistic concept. We guarantee it works in practise and we make it come true." Our demanding approach requires careful planning and coordination, even before the artistic creation stage begins.
Drawing on 20 years of experience, Darnet Design also creates innovative, stylish land-based and underwater projects.

PHILOSOPHY
The Art of Space: We design bright and attractive interiors to live in, which provide pleasure and a sense of space. With interiors that are wide and uncluttered to optimize the visual perspective and site-lines. A few inches, a slight curve here, a recess joint there can change the perception of size.
"A la carte" styles: Our design studio fulfills our clients' desires: some dream about a classical interior, others about a contemporary atmosphere. This range makes our job tremendously exciting and gratifying. In both cases, the conceptual approach and the attention to detail are constant.
Franck Darnet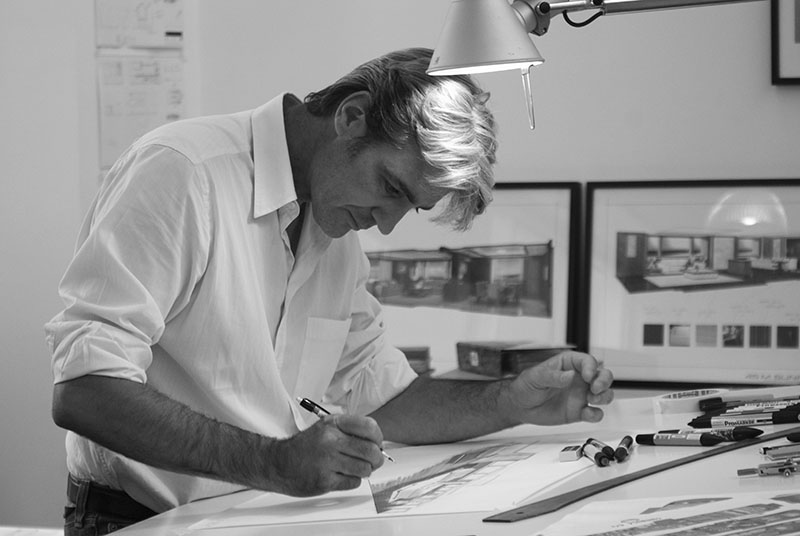 DARNET DESIGN
37, quai de Versailles
44000 Nantes - France
Tél.: +33 2 40 08 06 37
contact@darnet-design.com
DARNET DESIGN
37, quai de Versailles - 44000 Nantes - France
Tél.: +33 2 40 08 06 37
contact@darnet-design.com