The 64M superyacht Atomic is on the cover of BOAT INTERNATIONAL (Sept. 2021).
Boat International is the No. 1 magazine for luxury yachting. It is the global authority in superyachting, celebrating the yachts and the life that comes with them.
This is a real recognition for the Darnet Design agency and for the work carried out thanks to the trust of the owner, of Jean-Claude Carme at TWW Yachts, and implemented by the Italian shipyard VSY.
Refined lines and minimalist curves characterise the furniture of a warm, comfortable and timeless interior. An elegant design, expressed in simplicity and sobriety, which highlights the marine theme chosen for the interior decoration. The lighting has also been exceptionally well designed, creating a specific and engaging atmosphere for each space.
"The new 64-metre Atomic is bold outside and beautifully textural within. (…) Darnet and his team know how to produce refined and elegant work without going over the top."
Link to the article: https://www.boatinternational.com/yachts/editorial-features/atomic-vsy-dive-superyacht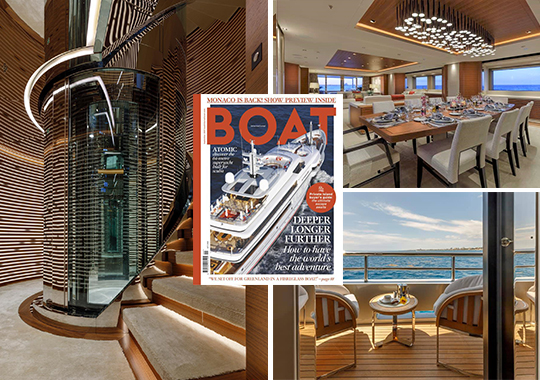 Great success for the presentation of the 86m STARLIGHT at the Monaco Yacht Show 2019.
Franck Darnet and Jean-Claude Carme of TWW Yachts Brokers unveiled the innovative features of this amazing project during a press conference held at the brokers' office in Monaco.
STARLIGHT is characterized by an elegant and timeless design showing tight and modern lines with all the onboard comfort and technologies for long range sailing under every sea condition.
The international press people attending the conference were particularly impressed, among others, by the versatility of the atrium featuring a unique in-house designed moving platform, never seen on a yacht before, and by one of the most spacious beach clubs on the market of over 100 square metres.
If you like to discover more about this 86m project, you can find more on https://www.darnet-design.com/yacht-design/project/starlight-86m/?lang=en
Photo credits: @imagemotti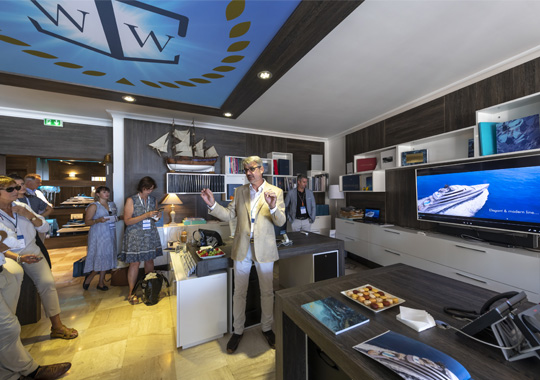 Come and meet us at the Monaco Yacht Show 2019!
Port Hercule – MONACO
Quai des Etats-Unis – Stand QE8
25-28 Septembre 2019
We will be delighted to show you more about our new superyacht concepts and buildings.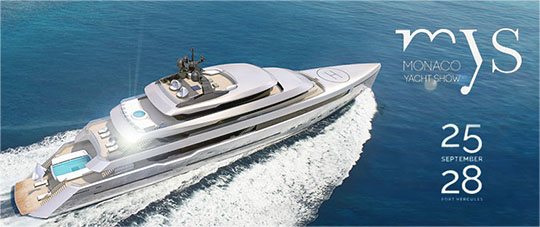 VSY 64M Atomic launched on June 10th, 2019
We are thrilled to announce that our project VSY 64M Atomic has been launched on June 10th, 2019. It was so wonderful to see this impressive superyacht in the water after intense months of work for our studio.
She has been built by VSY shipyard in Viareggio, Italy. Her length is 63.80 meters. The exterior design is by the famous Espen Oeino.
What a joy to admire her in the water now! But our job is not yet over as we have to complete interior design's final touches with the delivery of decorative pieces and special features that will demonstrate Darnet Design's great interiors.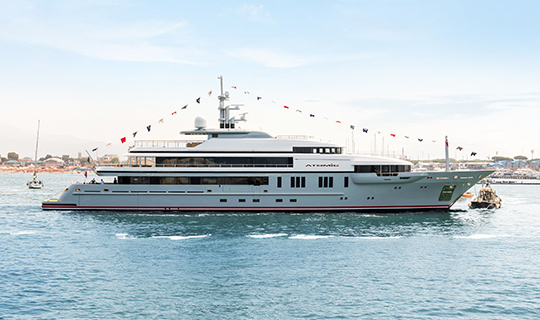 International Multihull Boat Show 24-28 April 2019 !
Darnet Design will be present at the International Multihull Boat Show 2019 in La Grande Motte – France from April 24th to April 28th, 2019.
Our booth is located in Multihull Club Design.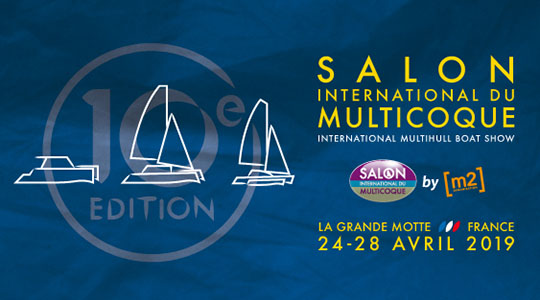 The Lynx YXT 24 Evolution nominated!
The prestigious Boat International magazine has just nominated the Lynx YXT 24 Evolution for the 2019 Design and Innovation Awards! Beyond the outcome of the competition, which will be revealed in the sumptuous setting of Cortina d'Ampezzo in Italy at the Superyacht Design Symposium in January, this nomination is already a great recognition. It is a credit to the visionary owners, the exceptional build quality by Lynx Yachts and the talented team of designers, of which Darnet Design is particularly proud to be a part.
Read more
Indeed, we had the pleasure and the honour of drawing the interior of the YXT 24 Evolution. YXT stands for Yacht eXtended Tender, and refers to what is also called a Shadow Vessel, responsible for carrying everything that would clutter up the master ship. But here the functions have been extended to accommodating additional guests, and the possibility of arranging the outdoor platform for receptions, or as a private beach.
An original work, in which the Darnet Design team has been able to bring all its know-how in the optimal use, both at sea and at anchor, of available spaces and their development.  This, to the greatest satisfaction of the yard at Nijkerk in the Netherlands.
Having in common this genuine passion for superyachts, our collaboration meets the expectations of the most experienced owners, by sincere and constructive exchanges and an extreme level of care brought to every detail, creating a design where the elegance is only equalled by functionality.
Legitimately proud of their achievements, but resolutely farsighted, Lynx Yachts is always inviting clients to "Admire the past, and look to the future". A future that is very close for the happy owners of the brand new YXT2.  We congratulate them on this beautiful acquisition and of course for this nomination. We wish them the best trips.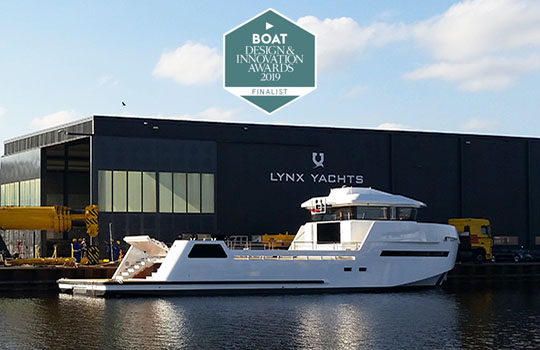 For the second consecutive year, the DARNET DESIGN agency will be present at the 2018 Monaco Yacht Show, to present you our last projects and achievements.
Please join us in the Designers' Gallery – booth DG8 – from 26 to 29 September!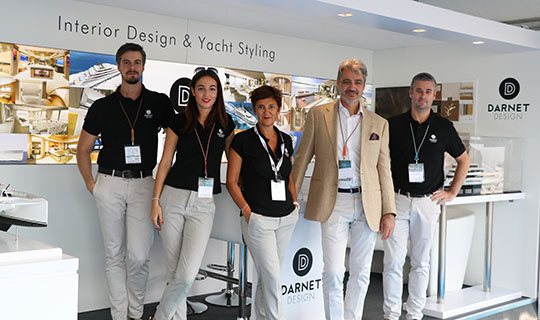 International Multihull Boat Show 18-22 April 2018 !
Darnet Design will be present at the International Multihull Boat Show 2018 in La Grande Motte – France from April 18th to April 22nd, 2018.
Our booth is located in Multihull Club Design.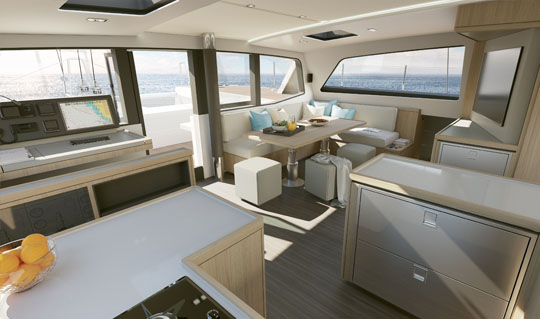 Darnet Design for the first time at Monaco Yacht Show !
We are happy to announce that we will be present at Monaco Yacht Show 2017.
We will have the pleasure to present our last interior designs and to unveil our new Superyacht 80M project.
Let's meet in the Designers' Gallery – booth DG8 – from 27 to 30 September !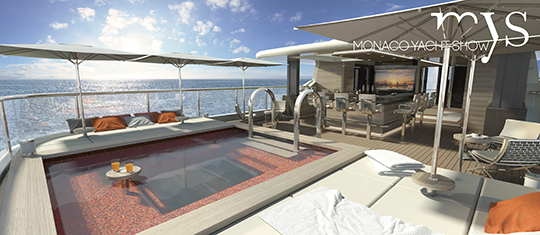 A 38M explorer yacht by Darnet Design
We are thrilled to announce that our Darnet 38M explorer is now available for sale. According to Franck Darnet, « this project marks a turning point, as we were not only in charge of the general arrangement of the boat, but also of the exterior styling ». The vessel, imagined to welcome 8 people and 6 crew members on board, offers a comfortable and safe sailing experience in extreme conditions, combined with a modern and dynamic profile and a luminous and refined design. Available for 13,5 million euros at Ocean Independance brokerage company.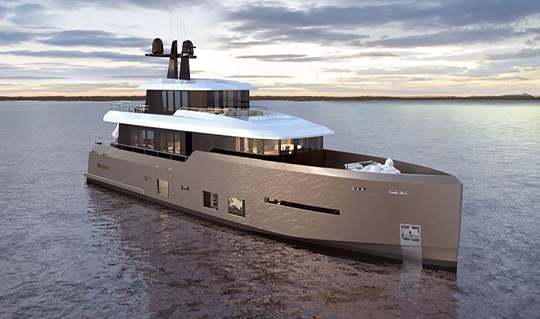 Darnet Design selected for the interior design of a new 64M yacht built by VSY!
We are proud to announce that during MYS 2016, we have completed the agreement for the interior design of a new 64M yacht built by Viareggio Super Yacht. This yacht is an Espen Oeino's design and is the sistership of Sealyon and Roma.
Her launch is planned for fall 2018.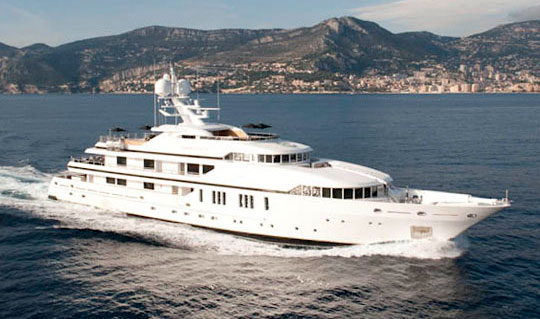 International Multihull Boat Show 13-17 April 2016
Franck Darnet Design will be present at the International Multihull Boat Show 2015 in La Grande Motte – France from April 13th to April 17th, 2016.
Our booth is located in Multihull Club Design.
DARNET DESIGN
37, quai de Versailles
44000 Nantes - France
Tél.: +33 2 40 08 06 37
contact@darnet-design.com
DARNET DESIGN
37, quai de Versailles - 44000 Nantes - France
Tél.: +33 2 40 08 06 37
contact@darnet-design.com